Marrying a person whom you love is a beautiful and important thing. Marriage is an absolutely beautiful thing that can improve understanding between two persons, also tying them together into a gracious relation.
However, when you lost the person, then it's a great loss to a woman. After your husband has passed away, then you need to follow through some wedding ring etiquette for widowers that are followed by society. We are guiding if you should wear or not your wedding ring when widowed.

What are the wedding ring etiquettes for widows?
If you are wondering if the widows do wear wedding rings, yes, they do. Wearing a wedding ring or not is a personal choice that a person has to make after their beloved one has left them. Some widows don't like to keep the wedding ring, and they store it whereas some moves its right hand. Also, widows might never take off the wedding ring and keep the wedding band close to their hearts forever.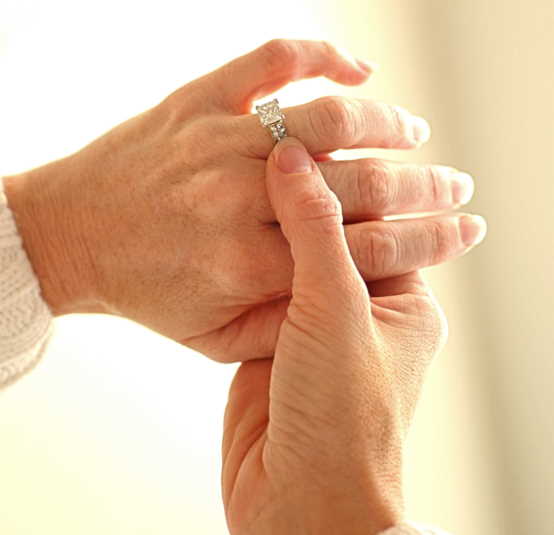 Newly married wedding rings and widows wedding rings are equally important and special to ladies as it is the proof of their marriage. A wedding band is always close to a person's heart who has emotionally and physically invested into a marriage life; however, that doesn't turn out to be forever, but they choose it to be close and remembering forever.
Every person has an attachment with their wedding band, especially women who are more sensitive and emotional than men, so they often consider to wear a wedding ring when widowed also to cherish their love for their spouse and always proving their loyalty to them.
One shouldn't implement any norms and etiquettes to be followed for widows as they have suffered a huge loss. Hence, it must be one's personal choice of what they want to do with their wedding band.