Around the world, there are different traditions that are different but unite us all together in an absolutely beautiful way. Muslim is the community of people who believe in Islam that is a monotheistic region.
However, if you are non-muslim but friends with them, you are actually cherishing the beauty of two different traditions at the same time. If you are invited to a Muslim wedding and want to become a part of them with Muslim wedding guest attire, then read until the end.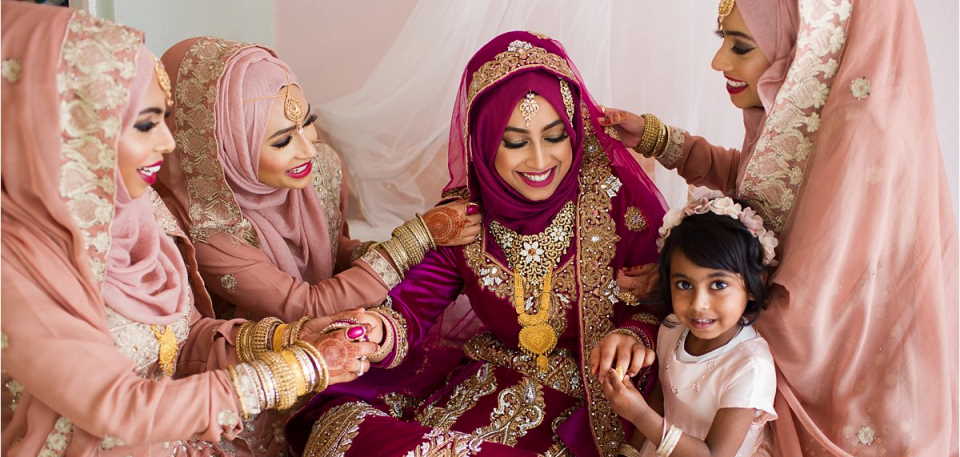 Traditional Muslim attire for weddings!
If you ever get a chance to visit a Muslim wedding, then don't miss out on the chance of going traditional, all while picking one you need to consider for the following aspects surely.
Picking the outfit
For Muslim weddings, women choose for modest outfits with hijabs on wedding functions as well. To blend in the wedding, choose attractive dresses. And make sure its decent one so that you don't feel awkward if wedding held at mosque and scarf can cover your head. by considering all these details, you would find a decent Muslim wedding guest attire that would make you a part of them.
There are no strict rules for the men, black suite and good hairstyle will be enough.
Choosing wedding gifts
For wishing the newly married couple a happy married life, a sweet present is on the top list of every guest. For picking the optimal wedding gift, you can either ask the bride and groom in case you are close to them, but if not, then choose for something helpful that can come in handy them for further use, such as crockery, picture frames, perfumes or accessories as well. Henceforth, you can particularly choose for any usable and memorable thing as Islamic wedding gifts for wishing your best wishes.
So, these are simple ways to blend into a Muslim wedding being a non-muslamic and cherishing a beautiful culture.